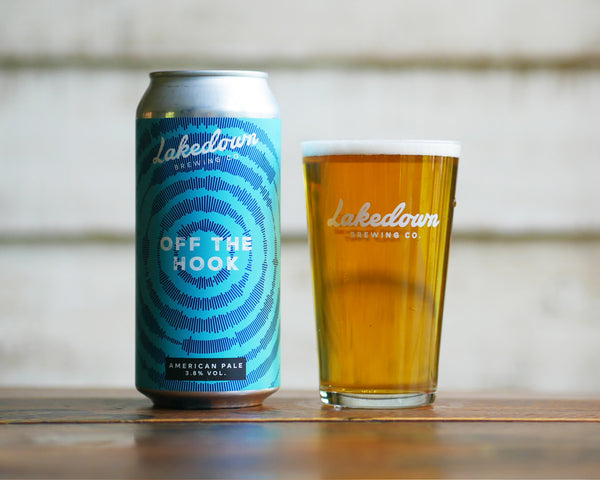 OFF THE HOOK - American Pale Ale
*NEW NAME* 'Off The Hook' is our American Pale Ale and a homage to our favourite taste of California. It's a classic, packed full of the finest Cascade, Chinook and Citra hops. We've created this beer to be an easy drinking sip after sip of west coast sunshine.
---
440ml | 3.8% ABV | 1.7 uk units
---
Ingredients: Water | Barley | Wheat | Hops | Yeast 
Gluten Free. Vegan friendly.
ENJOY COLD AND FRESH